This picture was one of three taken on a Sunday run into South Cheshire, the purpose being to visit Moreton Old Hall, which Charlie tells us is one of England's Finest Tudor Houses.  Photo taken September 14, 1924.  Charlie records his mileage for that day as 96.  A week later he visited Lymm, 54 miles, summarised in one word 'Deluge'.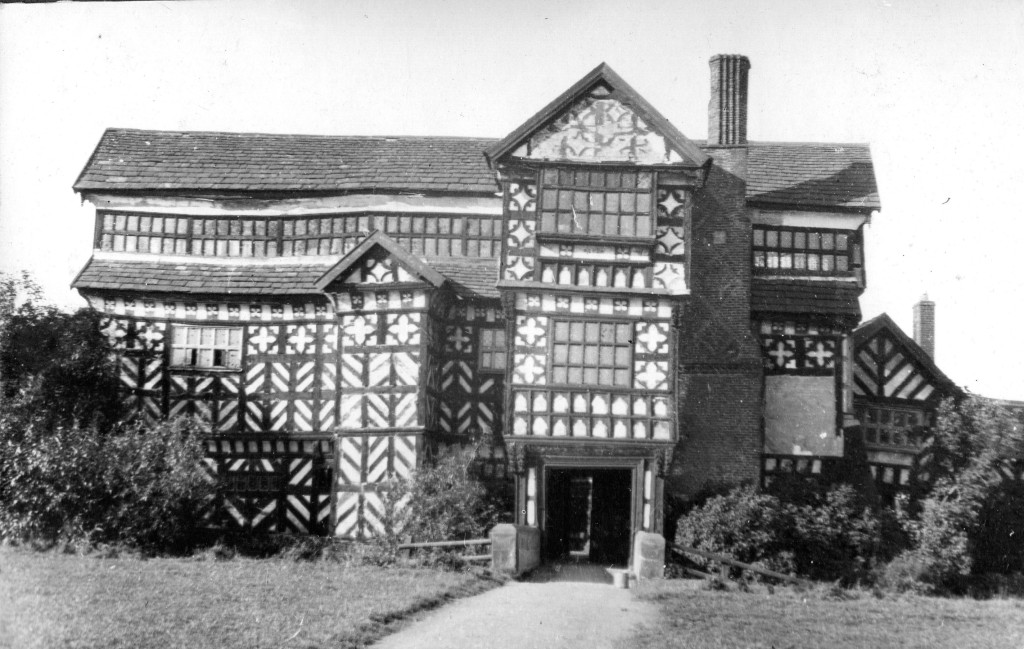 The next picture is of the Cat and Fiddle Inn, high up in Derbyshire, above Buxton, second only to the Tan Hill Inn (Yorkshire) in terms of height above sea level.  It is a wintry scene and I imagine looking at the building that living there would be a cold and draughty experience.
This picture taken in November 4th 1928 shows a very happy Tom Idle and Charlie Chadwick in Cheedale, Derbyshire. their mileage that day was 102.  I did a lot of Club riding in my long past youth, and I have to say that 102 miles in hilly country in November was no small feat.  But these guys did this sort of thing almost every time they went out.  In fact, looking in Charlie's logbook, the following Sunday they journeyed into North Yorkshire on a tandem (that would be Jack's tandem) and covered 104 miles.  In that last Sunday of November Charlie records only 78 miles but comments  GALE  and FLEETWOOD DISASTER, whatever tragedy that turned out to be.